Change is all around. We are living difficult times indeed: new challenges, new environments and new codes dominate the new scenario.
The only certainty we have is the unknown.
We had to do sudden shifts in our mindset, changing the habits of life, renouncing to see and embrace our beloved ones, and learning new ways to be functional from home, in isolation.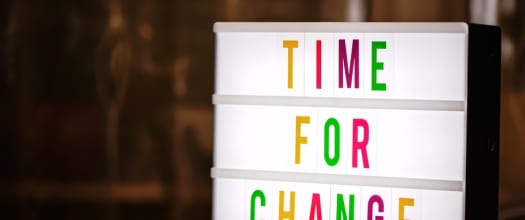 This is not only a time of change but also, a call for a change. And change is always a transition road, from one situation to another. The new modern to come.
Even though it seems pretty difficult, we need a proper closure with the old way of living and fully embrace the new modern with a positive mind and the right skills. Change is a stressor, and as such, it will affect our psyche and behaviour.
So, it is important to learn how to make it work for our benefit and the benefits of society as a whole.
"The oldest and strongest emotion of mankind is fear, and the oldest and strongest kind of fear is fear of the unknown." -H.P. Lovecraft
Working with me, you will learn the tools that will help you
👉 Understand how change impacts your life
👉 Reorganise the internal chaos
👉 Regain clarity and focus
👉 Deal with your emotions and thoughts
👉 Close with the past and shift gears
👉 Identify and embrace the opportunities
After working with me, you will be fully equipped with skills that will allow you to
👉 Look at change with an open mind and make it work for you
👉 Know exactly how to manage your emotions and succeed in a new environment
👉 Have a plan and a structure to follow, helping you to maintain focus or clarity
👉 Master the tools to keep stress and anxiety at bay
Want to know more details?
I'll be happy to answer your questions
Or book a 20-minute chat! This call is free – we get to know each other and I can get a general feeling of your business' needs. This option includes a follow-up email with my proposed plan of action. Sessions can be held in English, Italian or Spanish.
Book your free Call