Test MOTOR and Vertical Leadership Development


Learn how to understand the role that MOTIVATION plays in relation to LEADERSHIP STAGES
and become a key partner in the process of transformation and growth.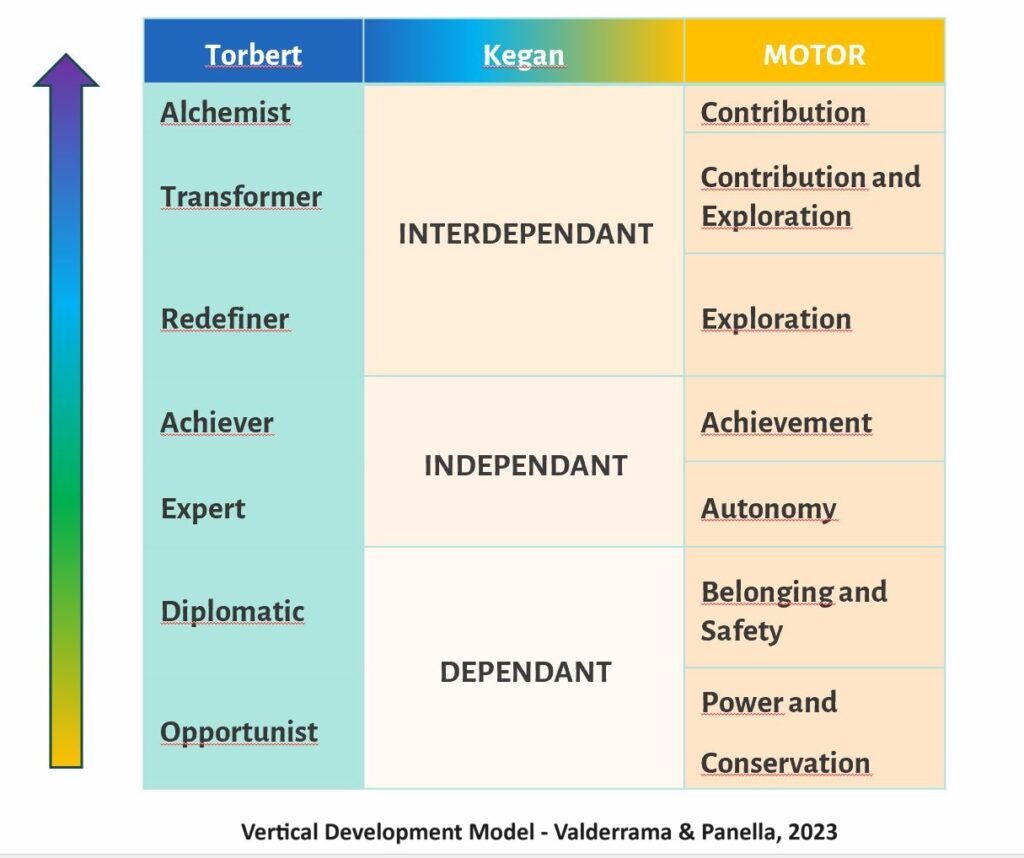 ---
---
As of March 2024, we'll be delighted to equip coaches, mentors and trainers with all the theories and the tools to help executives and leaders grow, develop, and transform!

Our first Spanish course will run on the 2nd, 9th and 16th of March 2024.
A course in English will follow afterwards.
Coming soon, you will find all the information in this page.
But if you can't wait, email us and we will send you all the information!