Vertical Leadership Development: a framework to transform and grow
Watch this video to understand the meaning of Vertical Leadership Development better!
Learn about the framework and the interventions needed to help our leaders and executives to tackle complexity.
Get ready to face our VUCA world succesfully!
Our brains' development is complex and continues through our lifespan. The same with our minds. This is why horizontal development is not enough.
🔷 Horizontal Leadership Development relates to adding new information, learning models and frameworks, and expanding our knowledge. The outcome is to become highly skilled. It determines WHAT you think.

But there is another dimension: vertical development.

🔷 Vertical Leadership Development relates to evolving from a precedent standpoint, expanding our capacities and being able to feel, think and act more complexly. It involves being able to redefine and transform, not just being experts.

Vertical Development is also about growing, although in a different way. It is about exploring and integrating different dimensions and systems, allowing you to think, feel and behave in a more complex, integrated and visionary way.

It is about HOW you think.
We will work together on these three areas
After working with me, you will be fully transformed, ready to comprehend and respond to complex challenges with high maturity levels.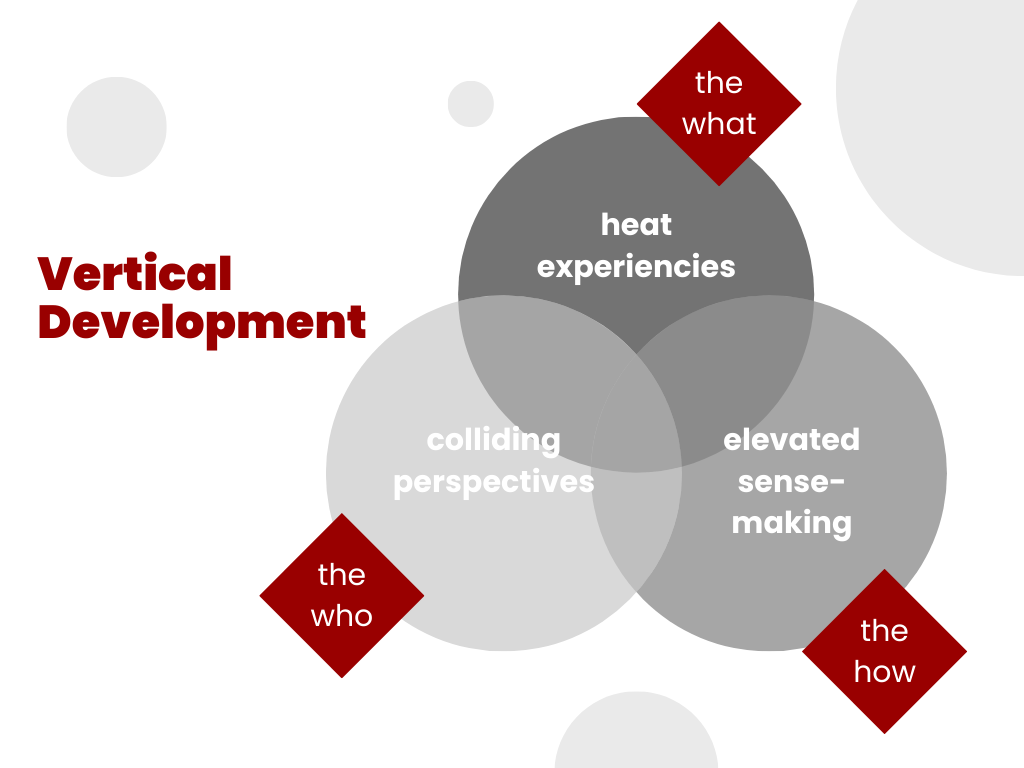 In the first place, we will work to understand your current stage. In Vertical Leadership Development, each stage -in the image, the tree trunk rings- determines your current vision of the world and how you interact with it.
Aftwerwards, we will explore how to expand the "range". What does this mean? Well, threre is more than than just evolving from one "ring" to the next one.
We can also explore strategic thinking, execution and flexibility.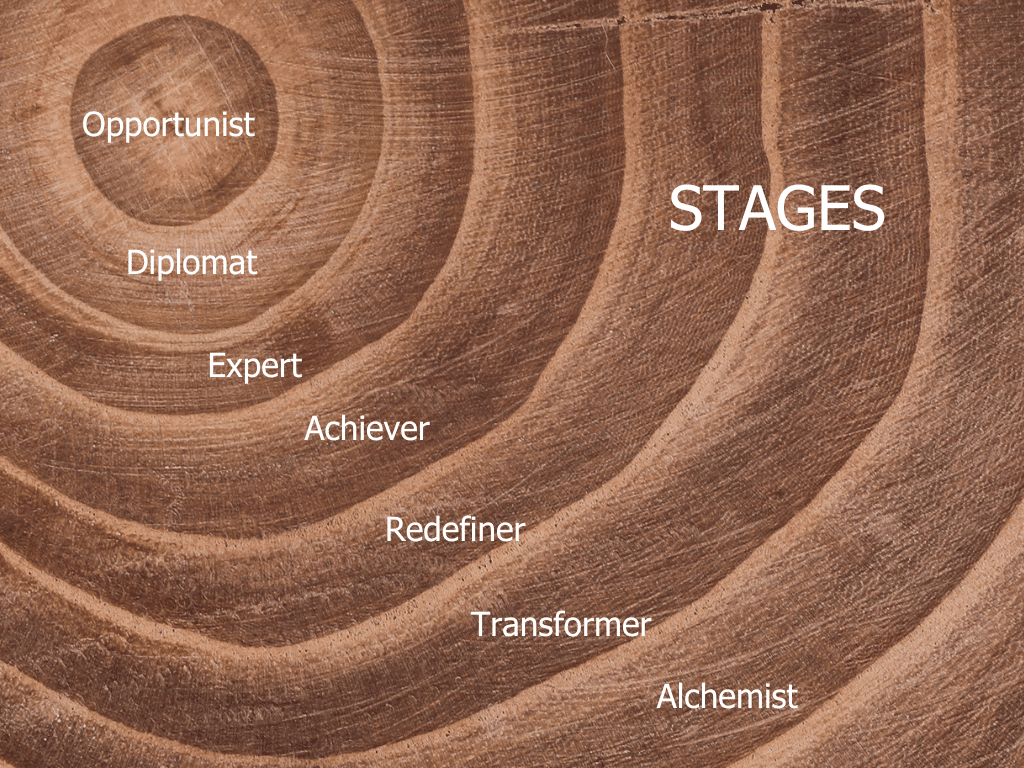 Vertical development allows not just the individula, but also the organisation to adapt, grow and evolve.
In an article published by McKinsey, the stress is put on five fundamental shifts in mindsets that aim to help leaders and organisations at the same time:
🔷 Impact instead of Profit: focus on POSSIBILITY
🔷 Cocreation instead of Competition: focus on ABUNDANCE
🔷 Collaboration instead of Command: focus on PARTNERSHIP
🔷 Evolution instead of Control: focus on DISCOVERY
🔷 Wholeness instead of Expectations: focus on AUTHENTICITY
But it is easier said than done, so the trick is implementing and sustaining resources that will allow those leaders to transition and operate with their teams based on the new model.
Are you already part of this mindset change?
Want to know more details?
I'll be happy to answer your questions
Or book a 20-minute chat for this particular topic! Please answer "Vertical leadership development" when asked the readon for the meeting.
This call is free – we get to know each other and I can get a general feeling of your business' needs. This option includes a follow-up email with my proposed plan of action. Sessions can be held in English, Italian or Spanish.
Book your free Call